Back to all posts
Posted on
Cell Phones in the Classroom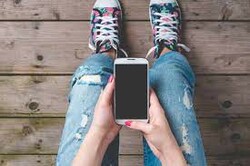 A reminder that students have no access to cellphones or personal devices during class time—the only exceptions, students with a diagnosed medical condition or an identified inclusive-educational need, and when given permission by a teacher for a specific educational task or purpose. Students can access their device during identified break periods, including between classes and the lunch hour.
The purpose of the policy is to ensure learning takes place in an environment with fewer distractions. When students can focus on what's taking place in the classroom and can interact directly with the teacher and other students, they're in a better position to grow and succeed.
If you need to reach your child during class time, please call the school office at 780-467-5930, and we will be happy to pass on the message for you.